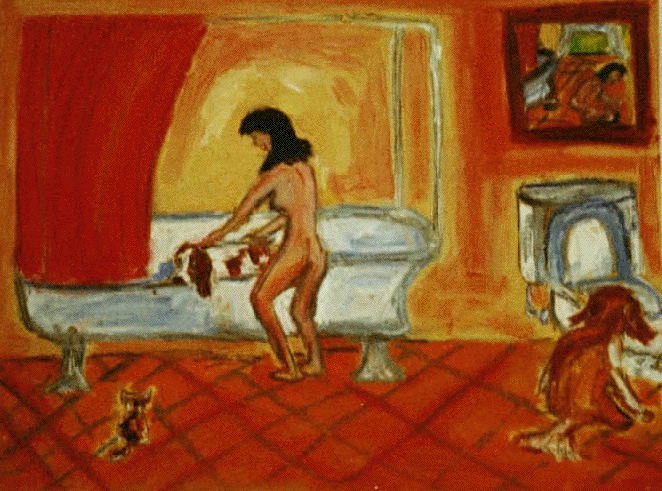 "Washing the Dog," 2002, oil on canvas, 18" x 24," private collection.
A Singular Rykken Distinction:

He likely is the only artist to have paintings exhibited in major U.S. art museums (The Phillips Collection and the Corcoran Gallery of Art) featuring images of a dog drinking from a toilet.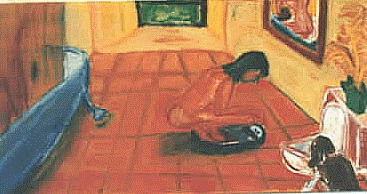 "Showering, Weighing and Drinking," 1996, oil on board, 24" x 48"