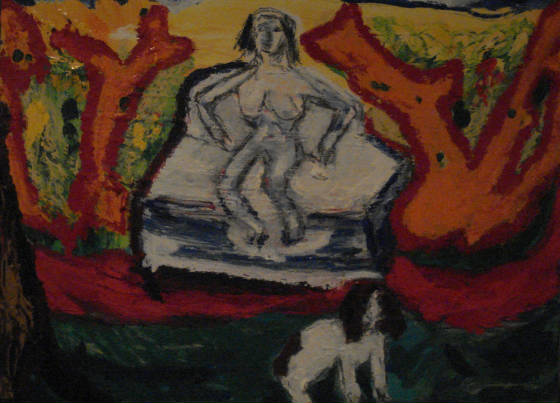 "Serenity and Sammie," 2011, oil on panel, 18"x24"
Rolf Rykken, a 1997 fine-arts graduate of the Corcoran College of Art and Design, Washington, D.C., is a painter of narrative, figurative work often portrayed in domestic settings that include a dog. He uses bold, bright colors in an expressionistic manner. Most of the paintings are about love and longing, happiness, separation and loss. They also are nostalgic celebrations of a loving domesticity. Included are some diversions about the fun of horses, cows and pigs. He works in oil, acrylic or gouache on wood panel or canvas.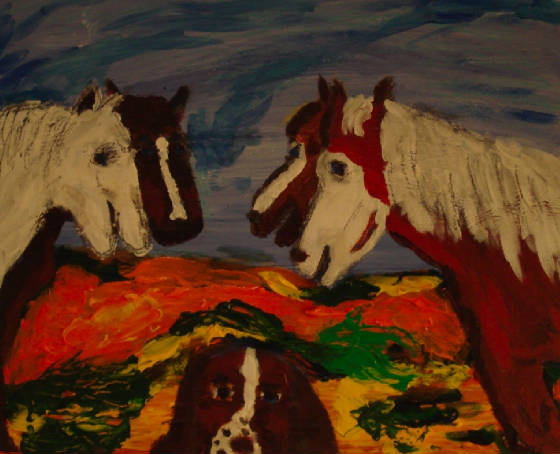 "Who Invited the Dog?" 2011, acrylic on canvas panel, 18"x24," private collection
Donna Lee Rykken, 1940-2012, R.I.P.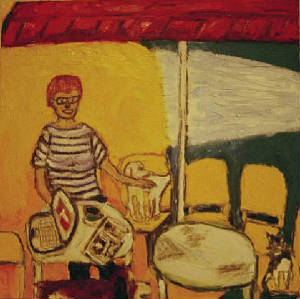 "Sister and Friends, Paris,"2004, oil on wood, 24"x24,"private collection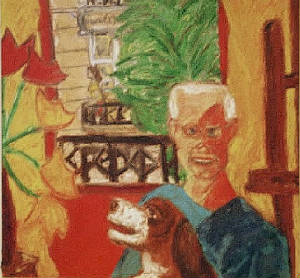 "The Future," 1999, oil on wood, 24"x24"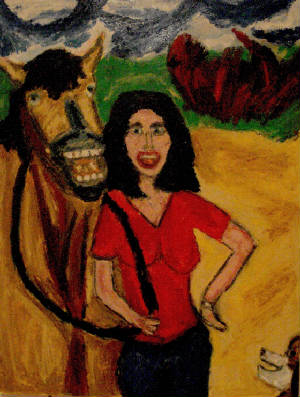 "Have You Heard the One About the Horse Who Walks Into A Bar?" 2008, oil on panel, 24"x18"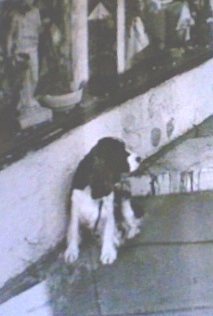 "Sophie Matisse," 1996, b&w photo, 8 1/2"x11," private collection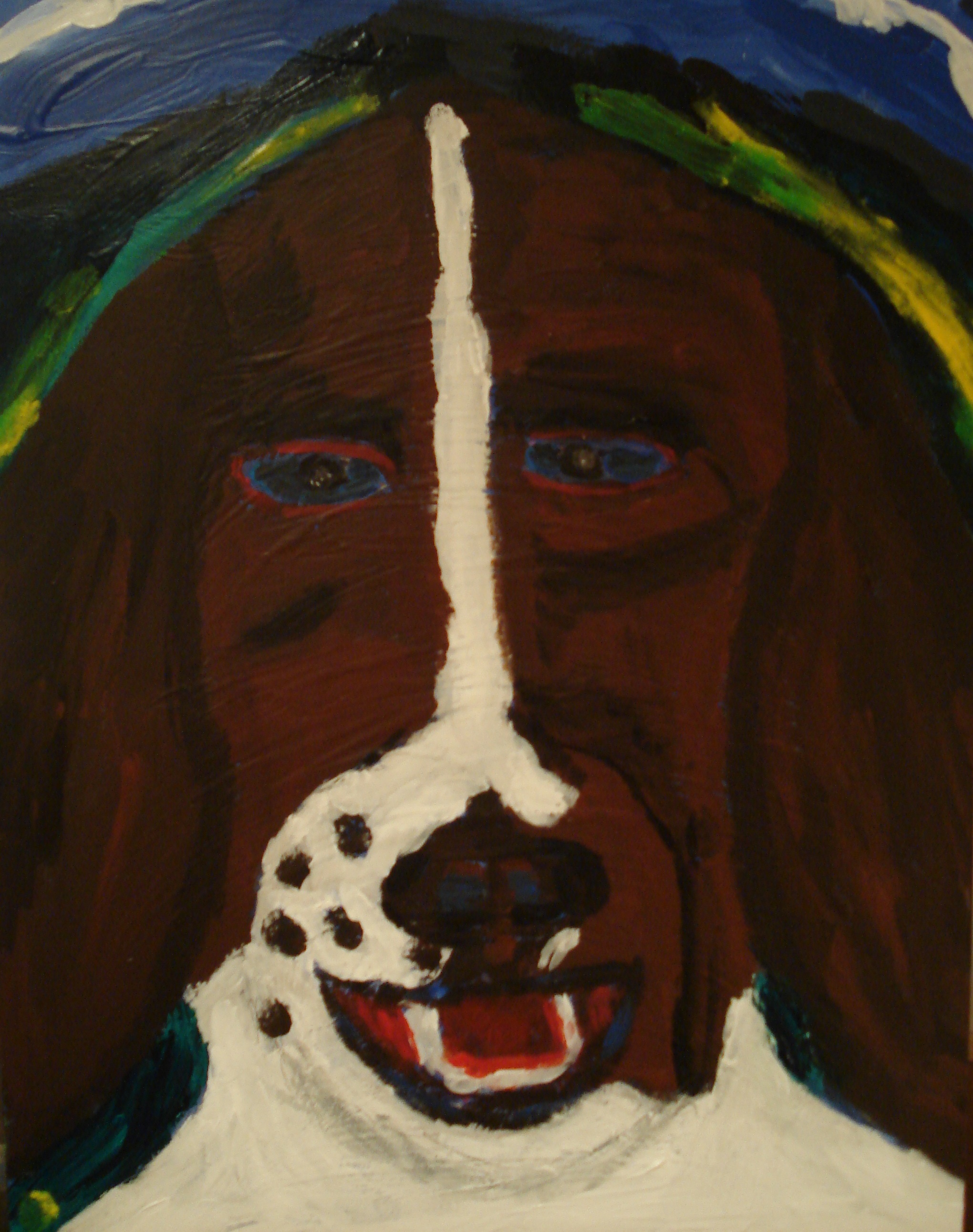 "Samantha O'Keeffe," 2010, acrylic on board, 24"x18"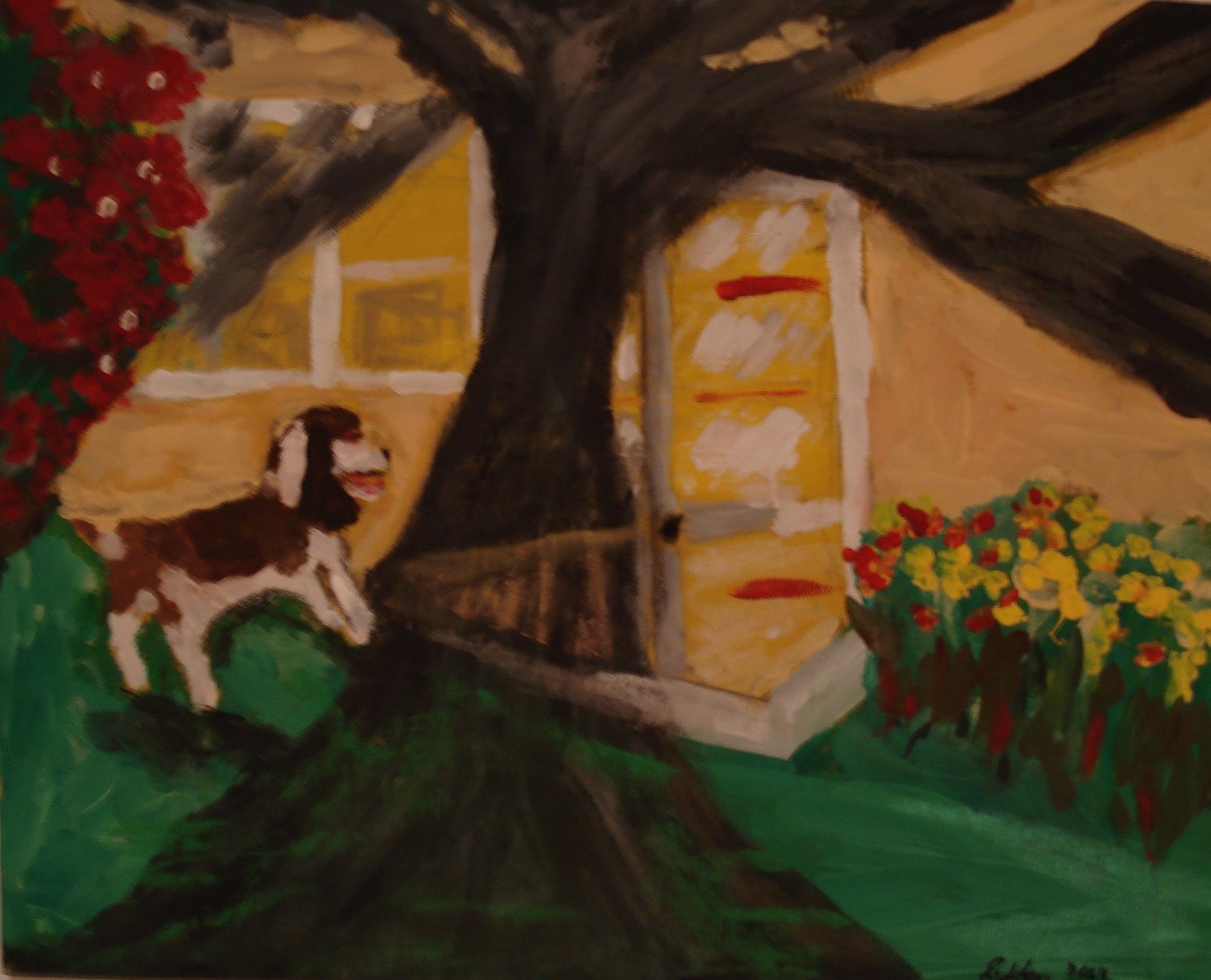 "Let Me In! (Dark Shadow)," 2009, gouache on panel, 16"x20," private collection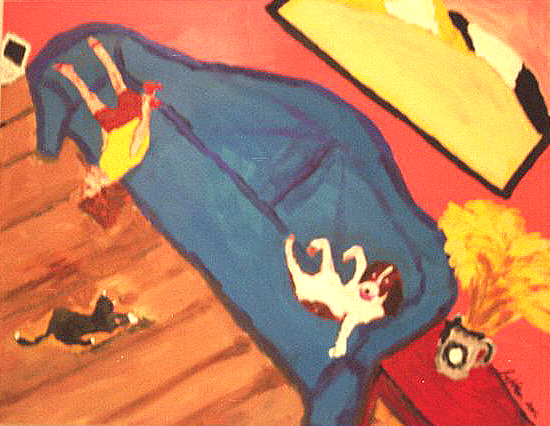 "Livingroom of Silliness," 2006, gouache on panel, 16"x20," private collection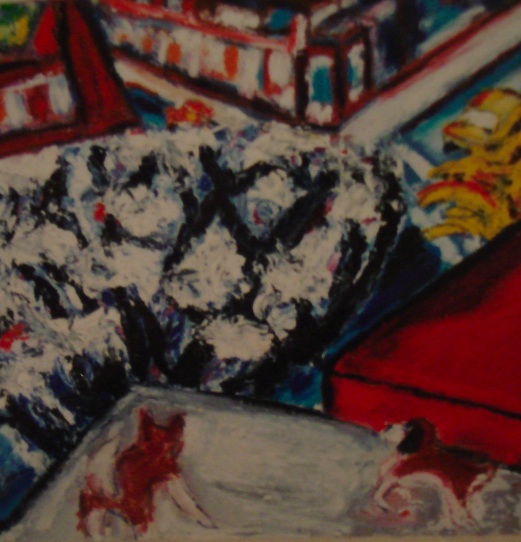 "Dogs On the Roof," c.1999, oil on wood, 24"x24 1/2," private collection